Vytis, the Coat of Arms of Lithuania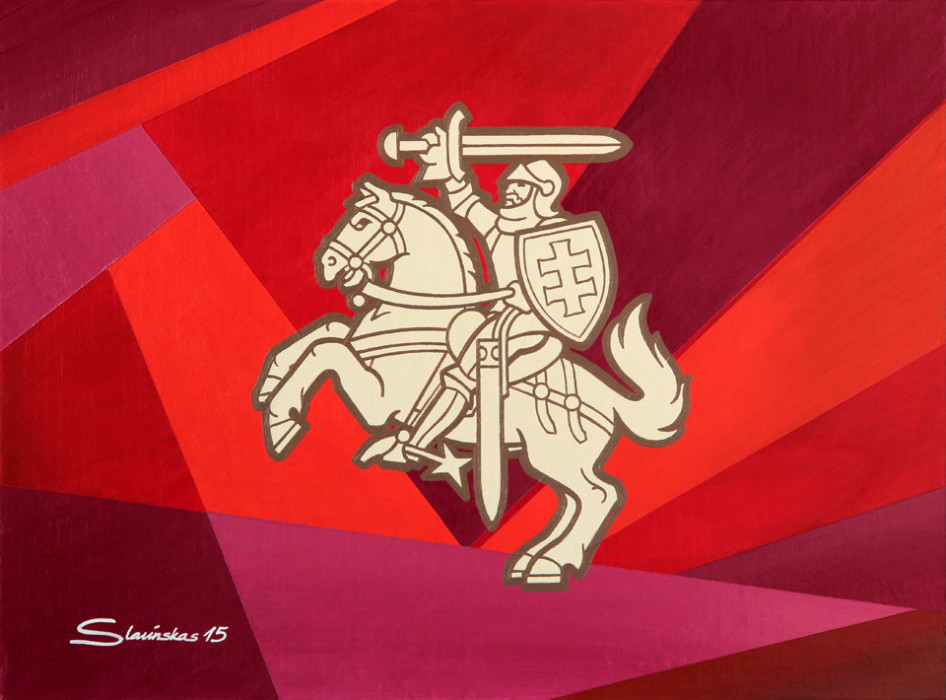 Vytis, the coat of arms of Lithuania – a commission for an official office. I was asked to paint Vytis in my "Musical Compositions" style (which is also known as "Modern Art Deco") but strictly adhering to the state-approved template. Besides the unique dynamic and symbolic composition, the painting also features colour gradients and visible directional brushstrokes. The high quality of colours was achieved by using the best professional materials on the unique purpose-made primer.
This artwork is also interesting in that way that I used in it techniques from my both series – Contra-Dimensional Paintings, and Painted Musical Compositions.