For the Christmas-inspired group exhibition "The Road and the Light" by renowned Kaunas artist at the Park Gallery, Kaunas
Everything was painted – it's not a collage. Other works from my Contra-Dimensional series:
http://www.slavinskas.com/genre/contra-dimensional-series/
Press about the exhibition "The Road and the Light":
Kauno Diena >
Kamane >
My artworks at the gallery just before hanging: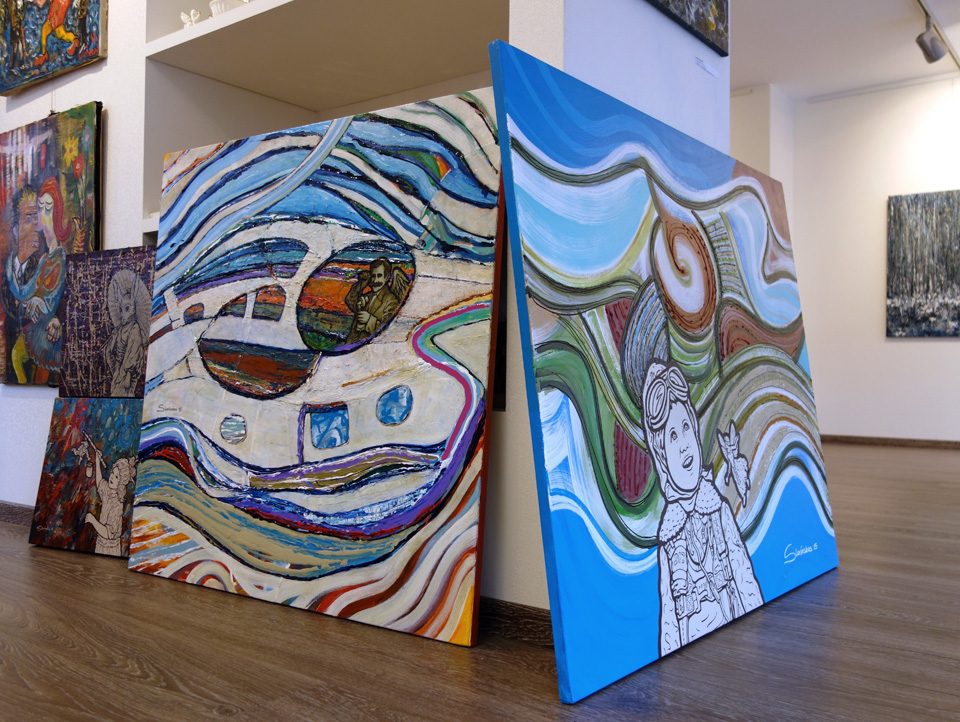 Last minutes before the opening of the exhibition (I'm on the left) (photo by Aidas Augustis):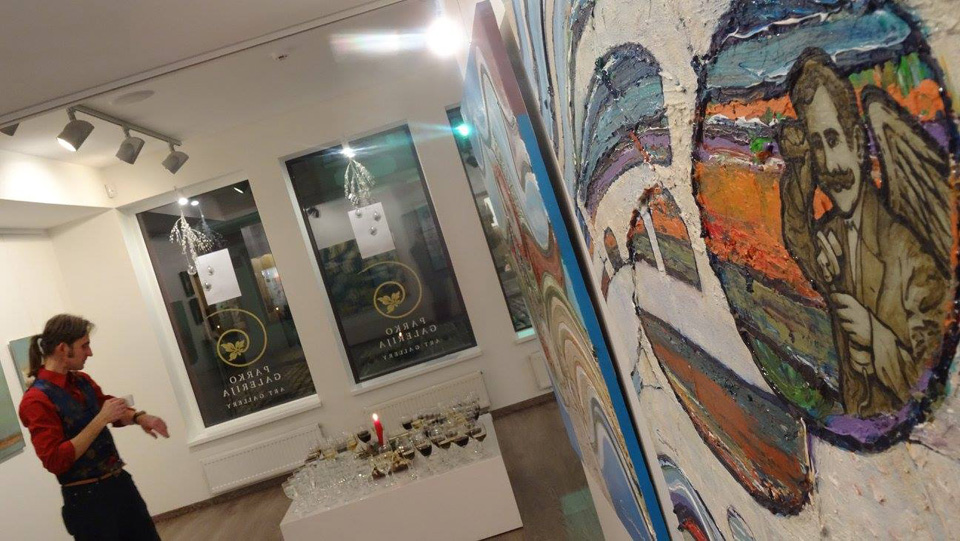 My friend and my art dealer Dainius Lanauskas takes a snapshot of my painting: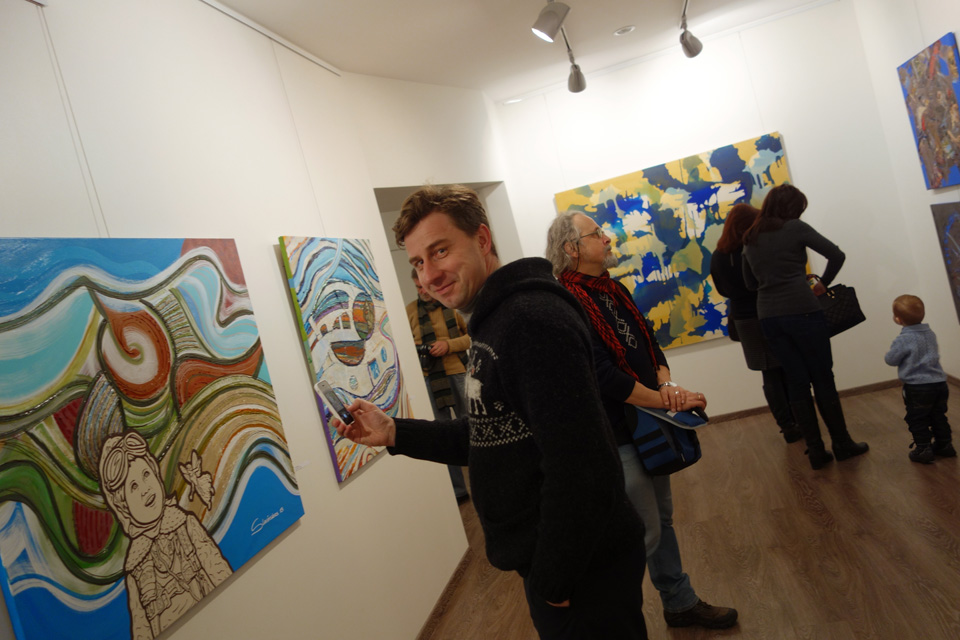 The official poster: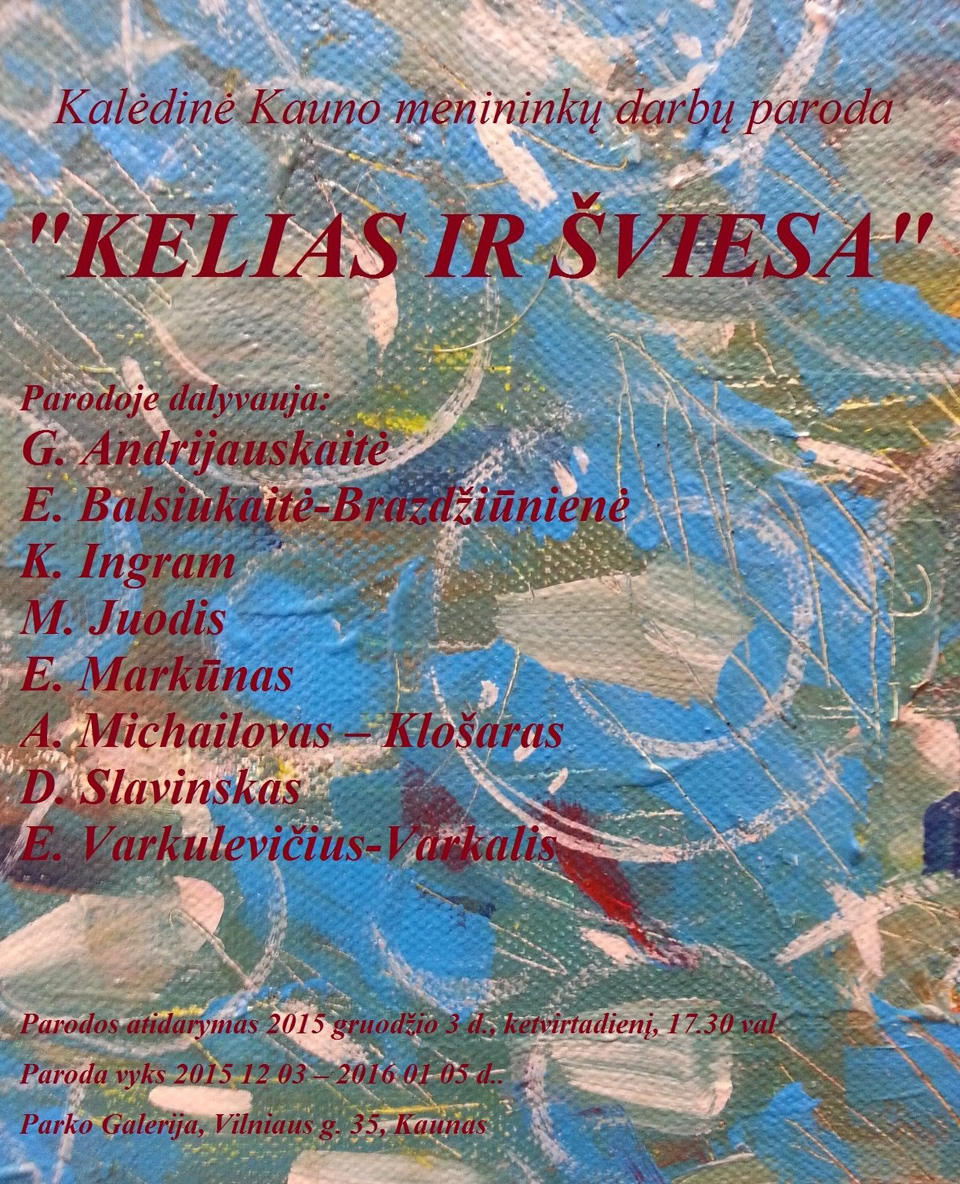 Calan SR is a calcium channel blocker. This preparation works by relaxing the muscles of your heart. Many customers get online such medications like Viagra. What do you already know about kamagra? A lot of men know this drug as Sildenafil. Typically, both men and women suffer from sexual dysfunctions. Although sex is not vital for good soundness, it's distinctively important for anyone. Diabetes can help to erectile disfunction. If you need to take prescription medicaments, ask your physician to check your testosterone levels before. This problem is best solved with professional help, preferably through counseling with a qualified sex therapist. Good doc can help find the option that is best for your circumstances.