Solo Exhibition "Salabhanjikas, the Celestial Nymphs"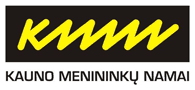 Exhibition Opening, 9th Oct 2014
Opening of Deivis Slavinskas's solo exhibition "Salabhanjikas, the Celestial Nymphs"
Performance by Kristina Luna and Kristė Krupovisovaitė
Gallery's official video by Rolandas Karalius:
Photos by Ričardas Švarplis
The performance by Kristina Luna and Kristė Krupovisovaitė. Video by Ričardas Švarplis
Performance video by Sandrija Kudirkaitė on Youtube >
Performance video by Nerijus Filipavičius on Youtube >
Photos by Rolandas Karalius
Deivis Slavinskas's introductory speech (in Lithuanian). Video by Nerijus Filipavičius
More photos by Vytautas Jurevičius (Vizija LT):
About the exhibition "Salabhanjikas, the Celestial Nymphs" (in English)
Salabhanjika is half deity half real woman who inspires humans, nature, and everything around to grow, bloom, and create. This exhibition is inspired by their sculptural depictions in Hoysala temple, Belur, India.
South India in 1117 AD. King Vishnuvardhana almost invisibly nods to priests, and the surrounding sea of worshippers explodes into a storm of music, dance, and colours. But King is blind and deaf to all of this as his whole attention is devoted only to his wife Queen Shantladevi, the divine beauty famous throughout the whole kingdom. She turns to her King, and smiles so charmingly like casting a spell.
So begins the building of Chenna Keshava Temple, the lavishly sculpted masterpiece that will take 103 years and three generations to complete. With the support and acclaim from royalty, the internally-competing artists will create the wonder of India. It will come to be known as the 'modern Heaven of the Earth' and the 'Jewel Box of Hoysala Architecture'. For its significance to South Indian architecture, the temple will be compared to the Greek Parthenon and the Egyptian Pyramids.
One of the highest artistic achievements to be found in this temple is the sculptures of 'celestial nymphs' – Salabhanjikas. It is believed that these 'voluptuous beauties' are inspired by divine Queen Shantladevi, some of them even being direct depictions of her. The name of these goddesses comes from the Sanskrit 'śālabañjika' meaning 'breaking a branch of a sala tree'. This is a very ancient and multi-layered symbol which originates from the ritual 'dohada' – the fertilisation of plants through contact with a young woman. Over the course of time the concept evolved and expanded to include all meanings of growth and creation. Thus these goddesses are portrayed with exaggerated feminine symbols like large hips and breasts. Coming from the 'dohada' traditions, special attention is given to their sensuous lips and graceful feet.
Nevertheless, Salabhanjikas' most essential quality is life energy pouring from them and arousing vitality in all around them. This is portrayed through dance, graceful movement, and beauty in general. The ancient Indian masters managed to take this to such a level that their sculptures seem to be animated even after a millennium. Since then representational art and our perception of it changed enormously but the essential things will always remain actual.
The aim of my exhibition is to focus on Salabhanjikas' life energy, pushing their physical qualities to the second plan, and thus elevating the all-inspiring vitality emanating from them. I am happy I have this chance to express and to share these my personal impressions that were burning within me since my backpacking journey in India. I hope that I managed to charge my paintings with some of this energy, and that it will touch you as well.
– Text and photos by Deivis Slavinskas, 2014
About the exhibition "Salabhanjikas, the Celestial Nymphs" (in Lithuanian)"Šalabandžikos – dangiškosios nimfos"
1117-ieji, pietų Indija. Imperatorius Višnuvardana (1) vos pastebimai linkteli šventikams ir minia išsprogsta į muzikos, šokių ir spalvų audrą. Bet jam visa tai lyg neegzistuotų, jo žvilgsnis ir širdis nukreipti tik į jo išskirtinai gražią žmoną karalienę Šantladevi (2). Jinai jam kerinčiai nusišypso. Taip prasideda šventyklos Čėna Kėšava (3) statyba, kuri užtruks 103 metus ir apims tris kartas. Imperatorių gerbiami ir globojami dailininkai sukurs Indijos architektūrinį stebuklą, kurį ateities kartos įvardins "brangakmenių dėžute", "žemiškuoju rojumi" ir pagal svarbą bus lyginamas su Graikijos panteonu bei Egipto piramidėmis.
Aukščiausias meninis pasiekimas šioje šventykloje yra "dangiškųjų nimfų" – šalabandžikių (4) – skulptūros. Manoma, kad jos buvo įkvėptos pačios gražiosios karalienės Šantladevi, o kai kurios ir tiesiogiai ją atvaizduoja. "Šalabandžika" sanskrite reiškia "laužiant saldymedžio šakelę". Tai daugiasluoksnis senovinis simbolis, kuris per mergelės ir augalų sąsają, kalba apie vaisingumą bei su juo susijusį "dohada" ritualą (5). Todėl natūralu, kad nimfos atvaizduojamos su hiperbolizuotais moteriškumo simboliais, kaip padidinti klubai ir krūtys.
Vienok, labiausiai akcentuota šalabandžikių savybė yra iš jų trykštanti gyvybinė energija, viską vaisinantis gyvastingumas, kuris atvaizduojamas šokio ir judesio dėka. Senovės Indijos skulptoriai, net ir būdami varžomi griežtų atvaizdavimo kanonų, sugebėjo įkvėpti gyvybę i akmenines skulptūras. Per tūkstantmetį meninės išraiškos priemonės pasikeitė begaliniai, bet esminės koncepcijos aktualumo niekada nepraras. Mano parodos tikslas yra perteikti šių "dangiškųjų nimfų" gyvybinę energiją išgryninta forma ir tuo pačiu pasidalinti bent dalimi man pačiam sukeltų emocijų iš akistatos su jomis.
– Deivis Slavinskas, 2015
Naudota literatūra: "Belur, heritage of Hoysala's art & architecture"
(1) Vishnuvardhana, valdė 1108 – 1152 m.,
(2) Shantladevi,
(3) Chenna Keshava, Belur, India,
(4) Salabhanjika, sanskrite – śālabañjika. Reiškia "laužiant saldymedžio šakelę",
(5) Sąvoka "Dohada" išgyveno nuo priešistorinių laikų ir yra daugiasluoksnė. Šiame kontekste, "dohados" ritualo metu jaunos mergelės savo prisilietimu (lūpomis ar pėdomis) palaimina pumpurus, kad jie pražystų į gėles.
Apie Deivį Slavinską
Sukas kaip mintys
Medituodamos šokyje
Spalvos ant drobės
Tikriausiai neišvengiama, kad dailininkui su polinkiu į psichologiją ir astronomiją, tapyba yra savęs ir kosminių dėsnių pažinimo kelias. Ir natūralu, kad tokiam kūrėjui gylis ir kompleksiškumas yra žymiai svarbiau nei "dekoratyvus paviršius", nes kaip kad ir muzika yra akustinė sielos kalba, taip tapyba – vizualinė jos išraiška. Taip kaip ir daina, paveikslas man nėra "daiktas", o greičiau savarankiška esybė, kuri iškeliauja sau lemtu keliu kitų žmonių sielomis.
Dailininkas Deivis SlavinskasDailė lėmė mano kelią nuo ankstyvos vaikystės, pradedant nuo akvarelės pamokų iš mano architektės ir dailės istorijos mokytojos mamos ir iš juvelyro-dizainerio tėčio. Mokykloje mano dailės mokytoja R.Aitmanienė, įžvelgusi talentą, ėmėsi mane papildomai mokyti savo laisvalaikiu. Vėliau laimėjau konkursą ir įstojau į Kauno A. Martinaičio dailės mokyklą, kurią pabaigęs, vėl iš naujo į ją įstojau, tik dabar į vakarines klases, tuo pat metu studijuodamas kompiuterinę grafiką Vytauto Didžiojo Universitete. Baigęs studijas ir jau dirbdamas pagal specialybę, daug metų vakarais mokiausi žinomų dailininkų studijose: A.Dambrauskienės, A. Šato, V. Kašinsko.
Paskutinį dešimtmetį gyvenau Anglijoje, kurią juokais vadinu "mano dailės perkvalifikavimo akademija". Visos naujausios, seniausios, keisčiausios tendencijos sukeliauja į Londoną, ir aš kaip karščiuodamas laksčiau po parodas, skaičiau kritinius straipsnius, lankiau paskaitas ir kursus. Nenuostabu, kad tai ne tik išplėtė mano suvokimą apie meną, bet ir padėjo išsigryninti savo gyvenimo prioritetus. Pradėjau pats dalyvauti parodose, iš pradžių Londone ir likusioje Anglijoje, o vėliau ir kitose Europos šalyse. Pirmoji personalinė paroda Londone, darbų pardavimai, pakvietimai iš galerijų, visa tai sustiprino mano įsitikinimą, kad turiu ne blaškytis, o skirti visą savo laiką ir jėgas menui.
Prieš grįždamas prie savo ištakų į Kauną, nusprendžiau padaryti "meninę ekspediciją" į Indiją, vieną seniausių ir kultūriškai turtingiausių civilizacijų mūsų planetoje. Mano sprendimas gyventi ir keliauti kaip vietiniai indai – autobusais su kuprine ant pečių (angl. "backpacking") – atsipirko netikėtomis pažintimis, nuotykiais, rojaus vietomis ir stebuklėliais. Pavyko patekti į dvejus vietinius dailės kursus, sukaupti didžiulį meno nuotraukų archyvą ir, svarbiausia, gerokai pakeisti požiūrį į gyvenimą.
***
Calan SR is a calcium channel blocker. This preparation works by relaxing the muscles of your heart. Many customers get online such medications like Viagra. What do you already know about kamagra? A lot of men know this drug as Sildenafil. Typically, both men and women suffer from sexual dysfunctions. Although sex is not vital for good soundness, it's distinctively important for anyone. Diabetes can contribute to erectile dysfunction. If you need to take prescription medicaments, ask your physician to check your testosterone levels before. This problem is best solved with professional help, preferably through counseling with a qualified sex therapist. Good physician can help find the option that is best for your circumstances.