Toccata of the Small Town
(Lithuanian title: Žaliakalnis su Prisikėlimo bazilika)
From the first glance the painting might look representational but its essence is the 'musical' composition of shapes, their colours, positions, and, most importantly, interactions of all these aspects. All details were meditated upon and carefully painted by hand to preserve imperfections of human touch – there are no straight lines just like in nature.
With this artwork I continuing my visual exploration of universal (cosmic) music/rhythm within ourselves. This theme is one of the most important reoccurring themes in my art. Other more obvious examples are The Road, City Music series, The Forest Music series, Constellations, and more.
It's painted on a unique canvas which is a collector's item by itself. It's an antique hand-woven material with a beautiful texture which could be seen from certain angles. The canvas was triple primed with my made primer.
** Colours – please note that the real-life colours are subtle and complicated so no digital screen can convey them adequately.
Below: The signed print of my painting "Toccata of the Small Town" was gifted to Kaunas Archbishop Sigitas Tamkevičius (left) who worked 18 years in the depicted Resurrection Basilica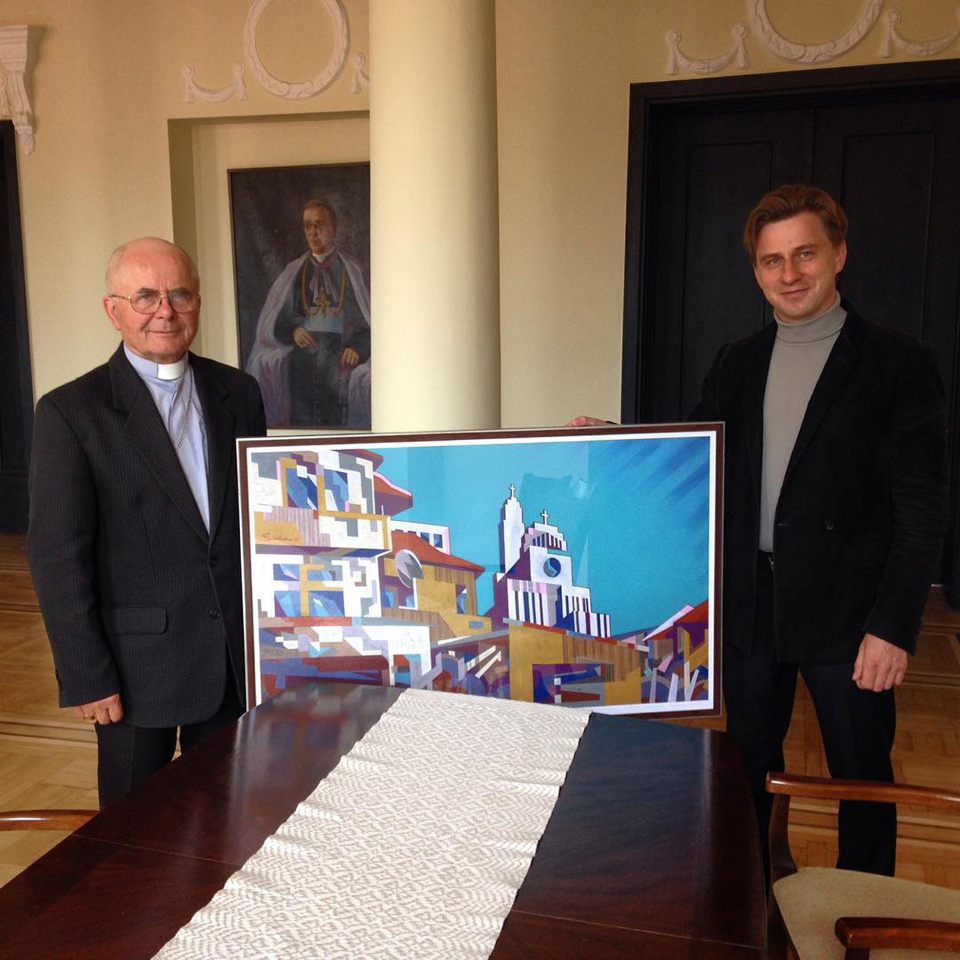 Below: lavish print – signed, numbered, and nicely framed (Italian frame in Art Deco style) print. Presented by my art dealer Dainius Lanauskas: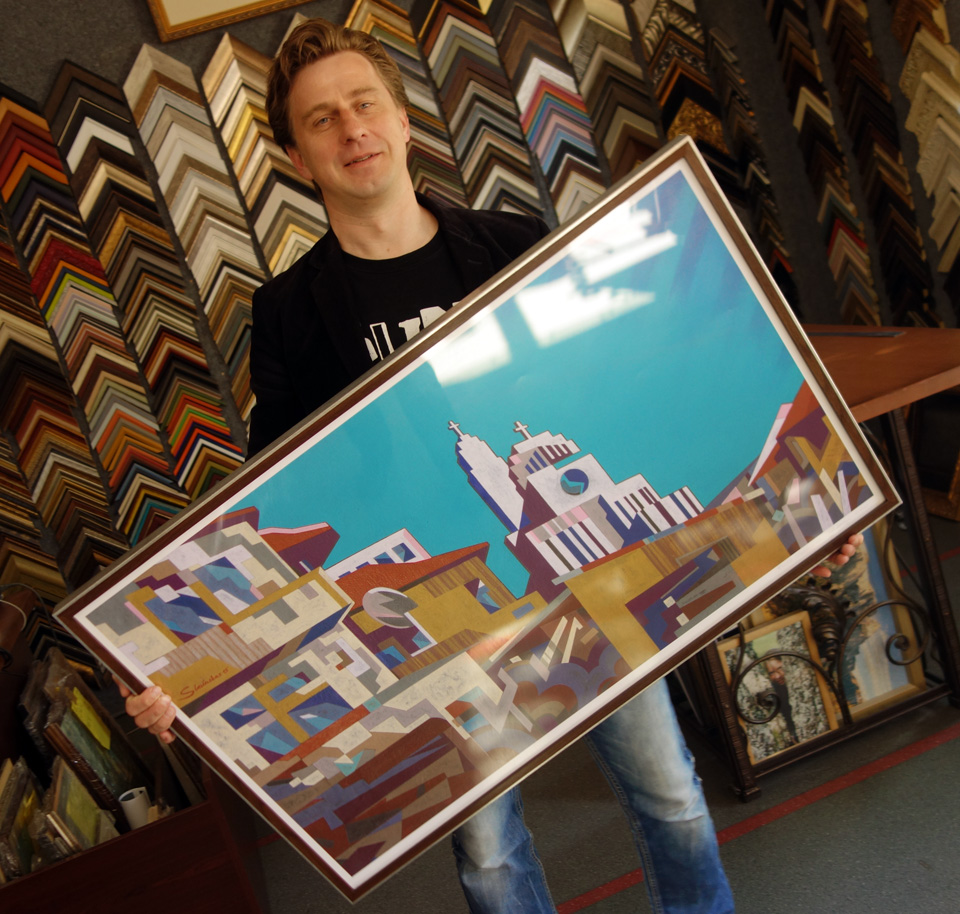 The original photo I took for basis of this artwork: